It's day 3 of
Nymphette's
FOTD Challenge Calendar. Today's theme: Shop Your Stash!
Not only am I glad to be doing this daily challenge because it will force me out of my comfort zone a bit, but today's challenge specifically was sorely needed - I went through my entire makeup collection and actually cleaned it out while looking for products to use! YAY! You should see the amount of old stuff that I threw away!
So I discovered these awesome goodies in the depths of my collection:
Bourjois Paris eyes shadow in Noir Precieux
Loreal loose shimmering eye powder in Tart
ELF Mineral Eye Shadow in Innocent
Revlon Shimmy Eyeshadow in Toast (looks shimmery on the top but turned out very matte)
Avon Magix Cashmere Finish Liquid Foundation in Natural Beige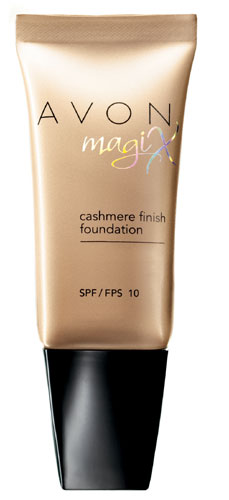 And this is the pretty result of me playing around with those yummy things:
I used a light layer of the Cashmere Foundation all over my face, the Noir Precieux, Tart and Innocent on my eyes, and the Toast for my eyebrows and to lightly contour.
Also Used:
MAC Paint Pot - Soft Ochre
ELF Complete Coverage Concealer Palette - Medium
Victoria's Secret Beauty Rush Radiant Blush - Fresh Love
MAC Fluidline - BlackTrack
NYX Loose Powder - Cancun Tan
MAC MSF - Soft & Gentle
Covergirl Lash Blast Fusion Mascara - Black
Avon Pro-To-Go Lipstick - Pink Passion
Transparent peachy lipgloss
BONUS: I filmed this as a tutorial, so stay tuned!!!
Wonder what I should call this look?
Now go discover what's hiding in the corners of your kit!!
Mandy