Hello beauties!!!
I am soo excited, me and my friend Alyson are getting ready to do a photoshoot this weekend. It's just for portfolio. Check out Aly's stuff, she's an awesome photographer (she took the photo of me I posted in my last blog too).

www.flickr.com/ALYshot
Hair is going to be done by Tara Thompson, hair stylist extraordinaire!
http://www.facebook.com/#!/pages/Mobile-Hair-By-Tara/105209839537936?ref=ts
Our model is my gorgeous friend Cathy.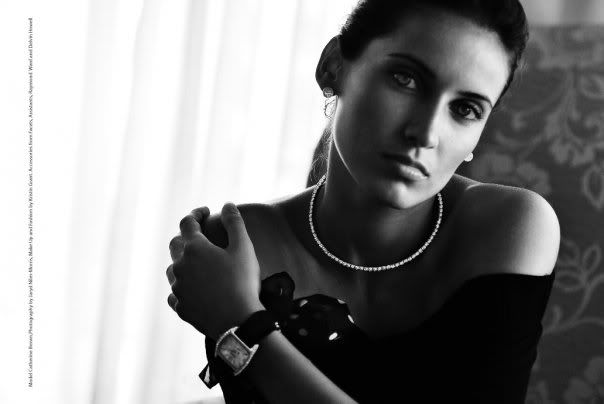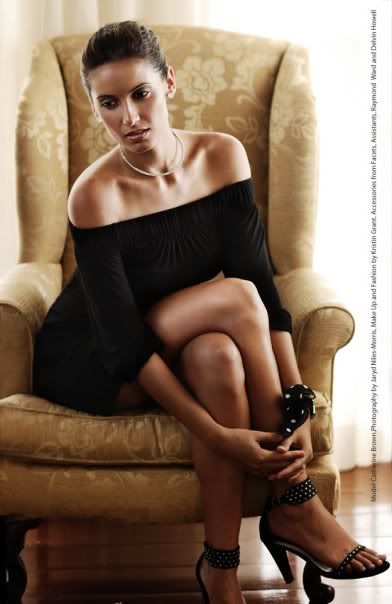 The concept is Model as a Mannequin. So without giving too much away, the makeup needs to look modern but sad, and she also needs to look mannequin-like, i.e. plastic. I'm toying with the idea of Flapper makeup. I want to up-date it, but that's the idea,. Think Betty Boop!!
There's just something about the big eyes that I think looks a little pitiful. Flapper makeup is also the inspiration for modern Goth makup, which can also look pretty sad. Our girl needs to have a tragic beauty about her. So I'm going to update the classic flapper look from this: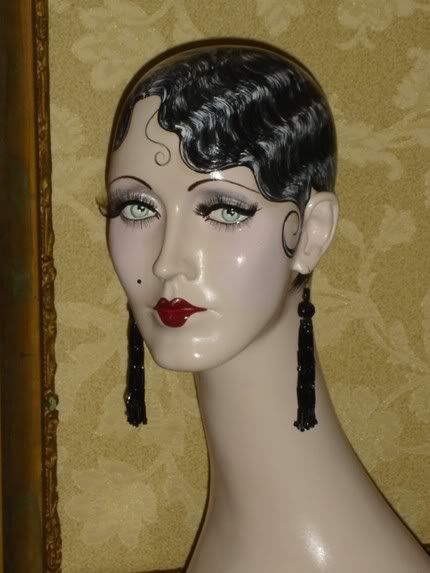 To something along the line of this: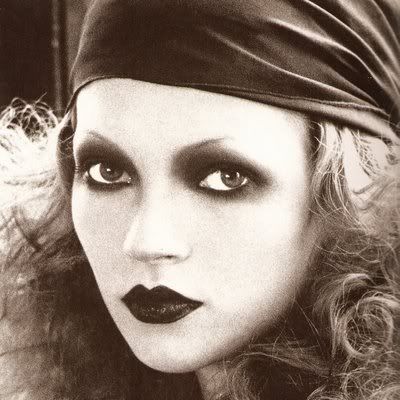 Can you see the difference? I'm going to soften the lines around the eyes a little, make it a tad more haute couture, and exaggerate the droopy eyes, which makes them look sadder. I can accentuate the droop by shading dark underneath the inner part of the brow. I also want a pencil thin 'painted on' brow, and so I need to erase Cathy's natural brows. I'm going to use this trick that I learned from Kandee Johnson and Blanche Babcock. Josh aka Misty Maven (Petrilude on YouTube) also has an eyebrow covering video that I like. Check out their eyebrow erasing tricks:

http://www.youtube.com/watch?v=Oc229_1TjpU

http://www.youtube.com/watch?v=nGdVDQ5cmAA
http://www.youtube.com/watch?v=vb3D-afzKEc
Those are my three most favourite makeup gurus on YouTube. They are all so inspirational in their own ways and I've learned so much just in the last few months from watching them. I think you can ALWAYS learn more, no matter how long you've been doing something. I've been a makeup artist since I was 18...that's TEN YEARS!!! But I'm always trying new things and learning new tricks!
We're doing a make-up dry-run on Friday and so I will post the raw shots from that along with the final look when the shoot's all finished. I'm excited!! (I think I said that already!! LOL)
Stay tuned, guys!
See you soon!
**Please note that I DO NOT own any of the photos I have used. The photos of Cathy are thanks to Jaryd Niles Photography. All the other the owners are unknown but thanks to them!**